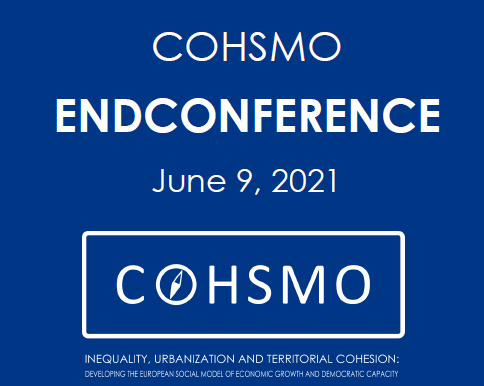 It is our great pleasure to invite you to our closing Conference on June 9, where we will present and discuss the most important results of the COHSMO project.
The program of the conference includes two external speakers, Prof. Simin Davoudi (University of Newcastle) and Prof. Maurizio Ferrera (University of Milan) who will give lectures on territorial cohesion and social investment policies. Additionally, Prof. Michael Woods (University of Aberystwyth) will take part in the final panel discussion.
It is an online event. If you wish to take part, please fill in this form.